Our wide range of services includes:
We are proud to offer a wide range of hair transplant and hair restoration services including:
Hair Transplant Follicular Unit Extraction FUE – Single day mega sessions.
Hair Transplant Repairs and Revisions – If you are not satisfied with a previous hair transplant procedure from another clinic, our team of hair transplant specialists can offer you options on how to revise your current hair transplant and make it appear more natural and seamless.
Stem Cell –

A non-surgical alternative for thinning hair using amniotic stem cells.

PRP – Platelet Rich Plasma –  A non-surgical procedure for stimulating hair follicles by using the growth factors found naturally in the patient's own blood.
Why Should I Choose Los Angeles FUE Hair Transplant Clinic?
If you are looking for the best fue hair transplant services in the Los Angeles area, choose LA FUE Hair Clinic. We are proud and devoted members to the field of aesthetic beauty and offer an artistic component in hair restoration. We possess a background in both science and art which shows through in our work. When you are looking for the very best in hair transplant services, look no further than LA FUE Hair Clinic.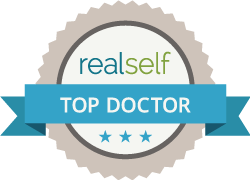 CLIENT
TESTIMONIALS
An excellent team of hair transplant specialists, not to mention the warm and inviting staff that made this special day even more special!!!
LA FUE Hair Clinic Rocks. Should have had my first procedure with you, only if I had known. Your level of knowledge and skills are unmatched. Bar none, the best hair transplant clinic in Los Angeles.
Can't thank you enough for giving me back my self confidence. You guys are amazing, and it's obvious in the work that you produce. The work speaks for itself.
Jacques, Thanks for cheerfully guiding me through my BIG DAY you are awesome, and exude competence and made it FUN. Hope to see you soon, to show off my new hair