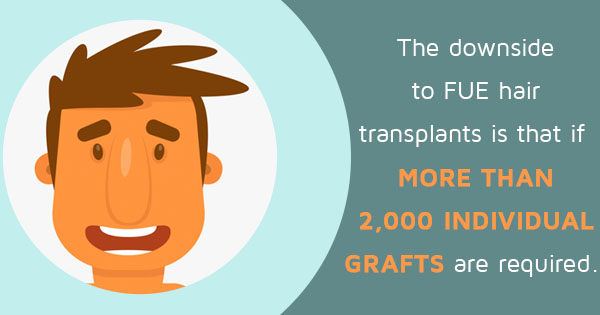 Hair loss has plagued men and women since the dawn of time. In fact, over two-thirds of men will experience some form of hair loss by the time they're 35. However, the decision to undergo hair transplant surgery isn't always an easy one.
Fortunately, if you do decide to undergo surgery at a hair transplant clinic, you have a few different options and a wealth of information regarding the procedures. Here's a quick look at what you can expect if you elect to have hair transplant surgery performed.
Follicular Unit Strip Surgery
Also known as FUSS, this procedure involves taking a donor strip from the head and then using follicular units from that donor strip to recreate a frontal hairline and ultimately reduce hair loss. This is one of the most popular forms of surgery, as it can be done in one session and produces consistent results.
Follicular Unit Extraction
FUE hair transplants are right up there with FUSS in terms of popularity. The majority of hair transplant clinics prefer to use this procedure, as the results can prove more effective than FUSS under certain patient conditions. The one downside to this procedure is that if more than 2,000 individual grafts are required, it may have to be performed over two separate days.
Platelet Rich Plasma
During any restoration surgery at a hair clinic, platelet rich plasma (PRP) will be administered to the patient. This substance is created using the patient's own platelets and is used to assist the healing and growth process immediately after surgery is complete.
Healing After Surgery
Aftercare for hair restoration is largely the same across the board. After all of the grafts have been implanted, the scalp will be cleaned and bandaged. Then, you'll go home with a set of detailed aftercare instructions. Patients are usually given pain medication and spray to help clean the transplanted area and are advised to shampoo very gently with approved products.
As with any surgical procedure, it will take a little bit of time to heal. Patients can usually start to see natural hair growth occur in two to three months, though it may not always grow all at once.
With good aftercare and a great surgeon, you should be on your way to a fuller head of hair in no time at all.