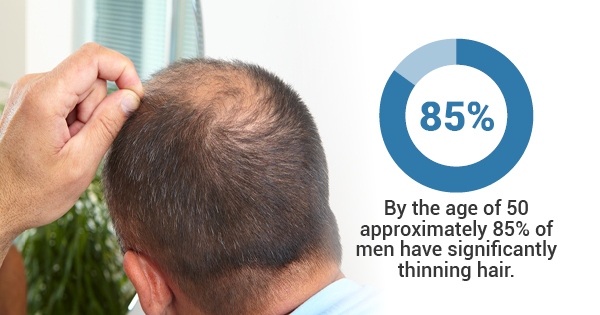 Hair loss is an issue that affects Americans of all different ages and genders, and for which there are a few different solutions. Scalp micropigmentation is a fast-growing solution that restores receding hairlines, thickens remaining hair, and hides scarring from hair transplants. The process is like getting a hair tattoo, which causes many people to have questions about it. Find the answers to these questions and you can contact a specialist with scalp micropigmentation training today.
How exactly does the treatment work?Similar to how tattoos are composed of microscopic pigmented dots, scalp micropigmentation created the illusion of a full head of shaved hair. A technician with scalp micropigmentation training uses micro needles to layer pigment dots on your scalp. Usually, the treatment is split over about three sessions, depending on the extent of your hair loss and the style you need.
Are the results realistic?The results of scalp micropigmentation will vary with your personal procedure and the specialist performing the procedure, but a vast majority of the treatments produce excellent results. The technicians will work with you to match the scalp pigment to your natural tones and will consult thoroughly on the hairstyle that looks best on you for results that you love.
Why would someone get the treatment?While about 85% of men have significantly thinning hair by the age of 50, scalp micropigmentation is not just for men with hair loss. This treatment is often used for hair loss related to burns or surgery and to conceal hair transplant scars, blemishes, or marks caused by other trauma to the skin. Scalp micropigmentation has also been used to blend birthmarks into the scalp.
Will scalp micropigmentation hurt?In the early stages of the treatment, many patients may experience some discomfort. However, this discomfort typically fades and becomes more tolerable as the treatment progresses. Due to the denser nerve endings in some areas of the scalp, patients may feel pain at some times and none at others. In general, the procedure hurts significantly less than getting a regular tattoo or having a hair transplant.
How long is the recovery?One of the great benefits of scalp micropigmentation is that you do not need to take time out of your daily life to recover. Patients typically return to work the next day after a treatment. There will likely be slight redness on the skin after the session for anywhere between 24 and 48 hours, but that is typically the only noticeable indication that you just went through a procedure.
Scalp micropigmentation is the right choice for many people who have hair loss. If you think it might be right for you, contact a trusted specialist is scalp micropigmentation training today.