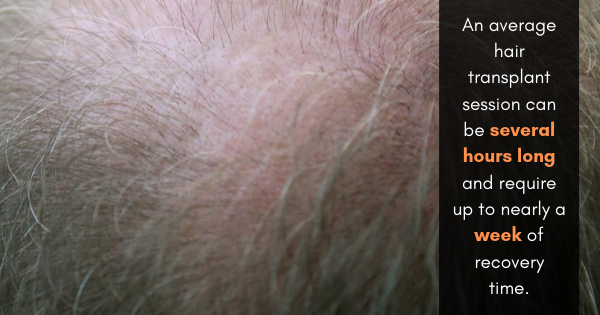 When you have a balding area on your head, you may think you have no resolution for your problem. Hair loss and hair fall can be genetic or may be related to hormones, injury, trauma, health problems, and other issues. Even age can cause hair loss for individuals of any gender.
The vast majority of those experiencing hair loss are willing to take considerable steps to prevent this condition from becoming permanent. As a result, you may be wondering what hair transplant surgery Los Angeles specialists can do for you. If you wish to make the most of your situation and make your receding hair line less prominent, these specialists can help. Here's how you can do that with hair replacement surgery and what to expect from the surgical procedure.
Improved Results
There are scalp therapies, creams, lotions, shampoos, massages, oils, laser treatments, and even derma rolling treatments to help reduce hair loss. But when you have to consult with the best hair transplant surgery Los Angeles specialists local residents rely on, you want the very best in results. Getting this type of surgical procedure — if you are a good candidate for the work — should result in better and more permanent results than with other types of treatments. LA FUE hair clinic cost and treatment prices will vary depending upon what you have done, so speak to your specialist before booking your first appointment. In many cases, your consultations are free.
Recovery Time and Rest
Just because getting hair replacement is considered a cosmetic treatment by many doesn't make the surgery any less intense. You will need to get your rest and recovery time after you have your hair restoration surgery done. Speak to your hair transplant surgery Los Angeles specialist to find out how you can heal best from your procedure and ensure healthier, longer-lasting results.
Length Of Procedure
The length of time this type of surgery requires will vary, but an average session can be several hours long and require up to nearly a week of recovery time. Be prepared for the length of time it takes to achieve a fuller head of hair and expect some tenderness and redness following the procedure.
Depending on the severity of baldness, your gender, and other factors, you can expect to achieve great results from this procedure in a relatively short amount of time. If you've been considering wigs and other alternative treatments to help you feel better about the way you look, then speak to a doctor today. You might have more possibilities available to you than you think.