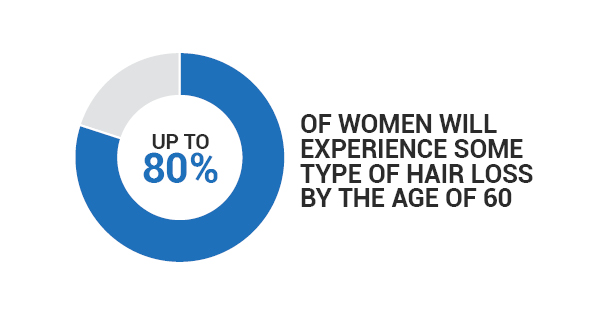 Hair loss can be an embarrassing experience. However, if you're suffering from hair loss you're not alone. Up to 80% of women will experience some type of hair loss by the age of 60 and, by the age of 50, up to 85% of men have significantly thinning hair.
Without a cure for patterned baldness, hair loss may seem like a nightmare you'll never wake up from. While there may not be a proven treatment for the regrowth of your natural hair without surgery such as an FUE hair transplant, there is a way you can achieve the look of natural hair.
Scalp micropigmentation treatment
Scalp micropigmentation is a cosmetic treatment similar to tattooing. However, instead of an artist designing a water lily across your scalp, professionals use special equipment to inject pigment into your scalp that gives the appearance of hair.
The result is more than granting the person with the look of a closely shaved head. Micropigmentation can also be done on those experiencing hair loss with longer hair. The color mixed with the natural strands creates an appearance of depth, allowing the person to appear as if they have a full head of hair.
How does the treatment process work?
Like a large tattoo, scalp micropigmentation can take up to two to three sessions. During your consultation, you'll be given a general description of the treatment and will be guided through the procedure. The specialist who will be conducting the process will then map out your procedure so that the treatment is tailored specifically to your cosmetic goal.
During the first treatment, you won't experience anything truly radical. Like a tattoo's outline, the first treatment creates the foundation of your cosmetic appearance and how the hair will eventually look. The specialist uses a color that matches your skin tone and texture, but then goes a slight shade darker so as to give the illusion of shadow for natural-looking hair.
During the second treatment, the specialist can go into further detail and add more of an in-depth appearance to your hair. As a result, your hair will become more natural looking and develop a fuller appearance. A third visit may not be necessary, but if it is the end result will be adding further detail to your scalp for a darker and fuller look.
If scalp micropigmentation sounds like a hair loss option you'd like to consider, don't hesitate to ask questions. Contact LA FUE Hair Clinic today for more information on scalp micropigmentation to see if this treatment may be right for you.