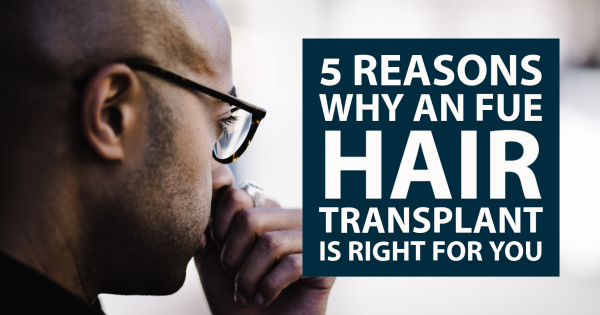 Poor hair growth is one of the leading causes of low self-esteem and poor confidence. With more than 50 million Americans struggling with hair loss, FUE transplants are quickly becoming an ideal solution. Read on to learn about the key benefits of this essential corrective procedure.
You Get Permanent Results
If your hair has been thinning over the years, a Bosleys FUE procedure is what you need to not only reverse the situation but fix the problem permanently. The long-lasting results that you get with a typical FUE hair transplant mean that you do not take any medication or creams to keep the benefits of the procedure. The only thing you should do is take care of your new hair.
The Results Look Natural and Attractive
Follicle unit extraction procedures give you natural-looking hair since they involve sourcing hair follicles from parts of your skin that have abundant growth and transferring that to balding areas. Your hair is used for treatment meaning that the new hair patches look identical to the rest of the growth on your scalp. Moreover, you do not need additional treatment after the procedure to maintain the new look.
The new hair patches tend to blend perfectly with the rest of your scalp. A normal routine with your favorite moisturizers and soap will ensure everything about your hair is natural and attractive. What's more, you will benefit from having an even hairline making your hair more aesthetically-pleasing to look at and easier to clean.
Zero Side Effects
Bosleys FUE hair transplants do not have any side effects, making it a completely safe procedure fit for everybody. Once you undergo an FUE procedure, both the donor and the recipient sites are left clean and healthy. You do not have to worry about scarring or soreness. The best aspect of the procedure is that its positive effects are felt immediately.
You Enjoy Short Healing Time
A Bosleys FUE transplant is ideal if you want your hair problems fixed quickly and efficiently. A typical recovery schedule will have you growing hair in the recipient sites within a month. Your hair should be even in both the donor and recipient sites in less than six months at such a pace. The implication is that if you get an FUE transplant today, you won't remember you had any hair problems in less than a year.
Suitable for a Tight Scalp
People who have a tight scalp tend to deal with hair loss problems more commonly than the average folks. That is why Bosleys FUE solutions are recommended for such individuals. The procedure is highly effective on all scalp types and helps reduce the tension on people whose skin is particularly stretched. If you have a tight scalp, you will enjoy the benefits of the procedure.
Bosleys FUE transplants are a relatively new healing technology proving to be beneficial to millions of people across the world. With no side effects, this eight-hour procedure has been touted as one of the most effective solutions for people looking for a permanent solution. Contact us today if you are looking for hair loss specialists in Los Angeles.